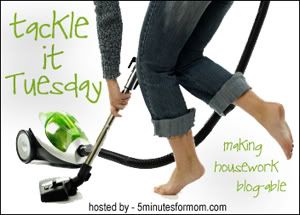 Brushing up on my tackling stills :)
I tackled some other painting and decorating plans a month ago, but before that I hadn't tackled in a YEAR!
I think I will keep a running To-Do list here (at the bottom) like I do for
Sunday Scrappin'
to keep myself accountable.
- - - - - - - - - - - - - - - - - - - - - - - - - - - - - - - - - - - - - - - - - - - - - - - - - - - -
For last week I finally got my bedroom wall painted after having the paint sit around for a month and a half!
Here's my wall all clean and ready...
But the kids were still having a good time, because I wasn't paying as much attention to their "quite time" :)...
This is the only picture I could find of what the room looked like
before
I took everything off the walls and moved the furniture away...
And this is the
after
picture with everything back in place :)...
I totally love it. Now I can't wait to get my 2 year old a "big girl bed" so I can take her crib and move it into my room for the new baby... it will go to the far right in this picture :)
Now onto my running
TO-DO
list...
Organize and pare down hand-me-down clothes in bins.
Hang acoustic guitar on wall in front room.
Pack hospital bag.
Make labor index cards to help hubby coach.
Get kids to doctors appointments and sign-up for WIC.
Back up hard-drive.
Get old scrapbook packages ready and go to post office.
Get a "big girl bed" for Mini and move her crib to master bedroom.
Get a work-space built for homeschooling in the Fall.
Find online courses and sign-up to do my own general ed.