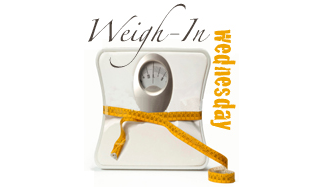 I'm 31 weeks pregnant this week and am feeling pretty round. It's hard been hard to breathe already with baby smooching things up in there. It's also been hard to sleep and get cumfy at night, lots of tossing and turning - which makes sleep not so good - which makes days long and tired. He's getting big in there...
As of yesterday I have exactly 60 days left to carry Mr. Baby around and thought I should look for some positive things instead of noticing too much of the negative.
So I looked back to a little chart I kept of my weight when I was pregnant with my oldest. I knew this would help put things in perspective because... here are my start weights with all my babies...
165 lbs.
170 lbs.
175+ lbs?
158 lbs!
The chart from my first shows me that at 21 weeks I weighed 177 lbs. and at 31 weeks (as I am now) I weighed 187 lbs. So on my fourth baby at 31 weeks I now weigh the same at I did from my first at 21 weeks! 177 lbs! I am still 10 below what I was 6 years ago!
This chart also showed me that I have less than 10 more pounds to gain (comparatively) till I am done... good warning to myself - "must still get bigger" :).
Here I am now...
Thanks
Rebecca
- you are an inspiration with all your cute bump pics on your blog - I wanted to share one as well :).
Others weighing in...