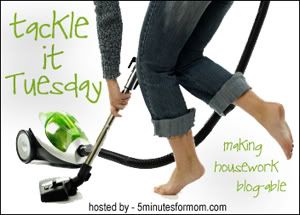 That's a hard one for me but I have been doing pretty good as long as I have my meals planned...
Here is the one we had left-overs of tonight.
Baked Turkey & Ziti Casserole
I am not sure where this recipe is from but here it is now :o)...
Ingredients:
12 oz. ziti or penne pasta
2 tsp. canola oil
1 lb. ground turkey
1 onion, chopped
1 green bell pepper, chopped
1/2 tsp. salt
1/4 tsp. pepper
whatever other spices you would like to add (like me)
1 jar marinara sauce
1 cup part-skim ricotta cheese
1 cup shredded mozzarella cheese
Directions:
Cook pasta according to package, drain & set aside.
Preheat oven to 375 F.
Heat the oil in a large nonstick skillet.
Add the turkey, onion, bell pepper, and spices... cook until browned.
Stir in the pasta, the sauce and the ricotta cheese.
Spoon the mixture into a large nonstick baking pan.
Top with mozzarella cheese.
Bake uncovered for 40-50 minutes.